NETUpdate Client
(Updated 15/05/2004)
The NETUpdate Client
NETUpdate automatic web update software uses the configuration file produced with the Administration utility, You must distribute this configuration file with your application, along with the NETUpdate client executable "NETUpdate.exe", you must name the configuration file "NETUpdate.npf"
When NETUpdate launches, it will read and decode the configuration file and then show the client the main welcome screen e.g.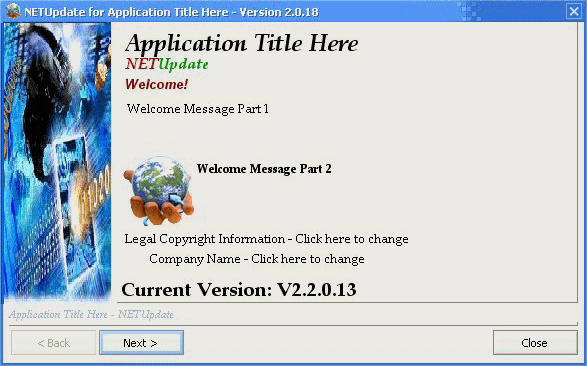 The text areas will be filled in from the configuration file and then displayed.
When the user clicks next the client will attempt to contact the update server and find and download the redirect file (the URL for this was supplied in the configuration file).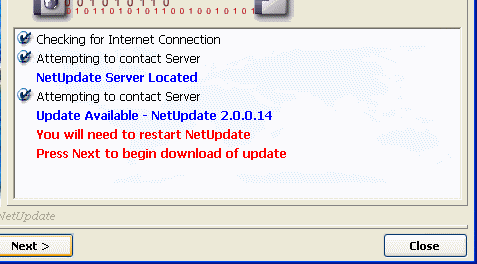 Once the update server is located, a small configuration file is checked to find out where to download the actual NETUpdate files from.
If there is a newer version of NETUpdate (if you specified you wish to check NETUpdate as part of your configuration) then it will let you know (as above) and clicking Next will start the download process of the latest version.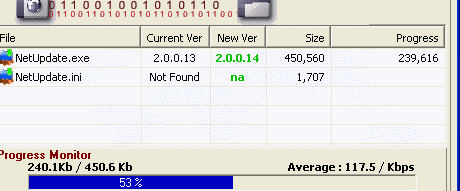 Once the download has been complete, clicking finish begins the process of installing the updates that have just been downloaded.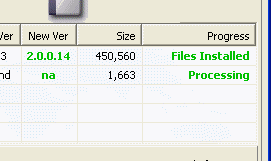 After the installation of the newly downloaded files is complete, the user only needs to click Close and then NETUpdate will restart and now check for updates to the main application.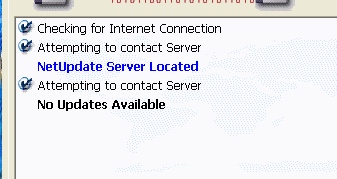 If there are is a newer version then the process will continue as before.
---
Client - Administration Utiltity Part 1 - Administration Utiltity Part 2 - Features List - ActiveX Object - News