NETUpdate Administrator
(Updated 28/04/2006)
The NETUpdate Administration Utility - Continued
This next screen is where you select the files you wish to publish as part of your updates
You can see the file version, File type, size, the path to install to on the client machine and also a tick option to register the file once installed on the client machine.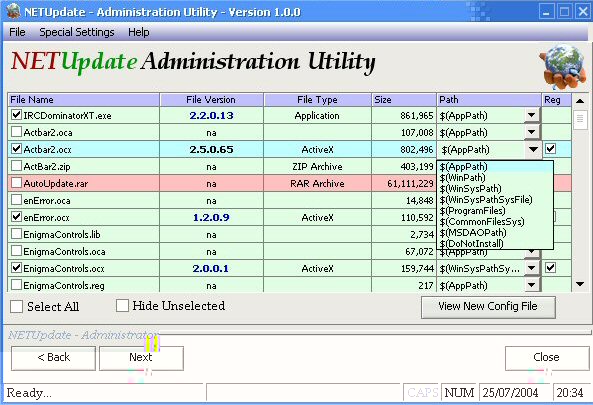 Items shown in the red colour indicate these are new files that where not in the scan folder when the project was last published.
You may view what the server XML file will look like by selecting "View New Config File"
There are some configurations pages that you need to access, these relate to the client appearance and if you decide to use the Publish to FTP then you need to enter your FTP servers details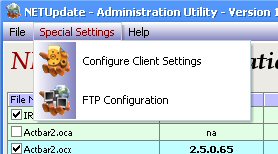 The client appearance is setup here. You select the title you wish to appear along with other text areas, these are outlined as you can see.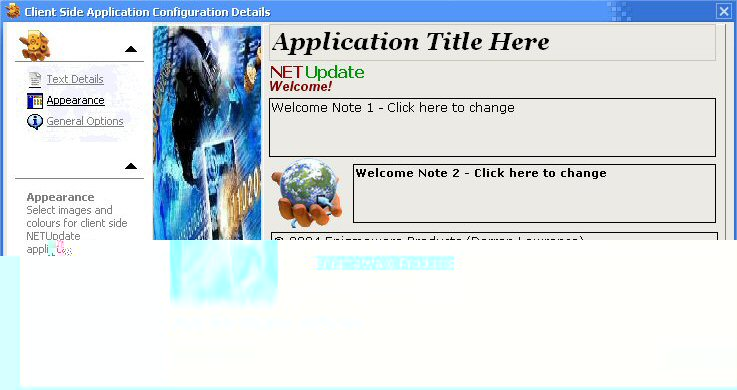 If you view the Appearance area you can change the font used, the left side image, the background colour, the progress bar colour and also the progress text area background image or colour.
The FTP Configuration properties page allows you to setup your FTP login details so NETUpdate Admin can publish directly to your FTP Server. Once you have filled in the required areas press "Test Connection" to make sure your settings are correct.
All these settings are encrypted in the project configuration file and is only decrypted when used. No server details are ever saved un-encrypted which means your user login details and password will remain secure.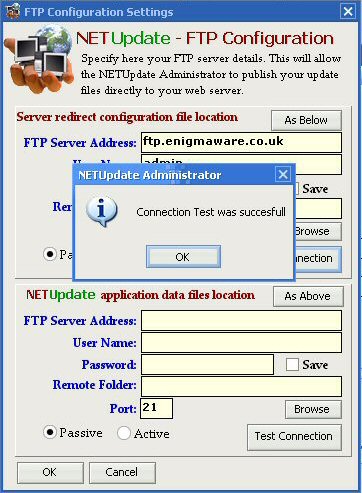 Once your login details are correct you can browse your online server's folders to select the correct location on your web site where your published files will reside.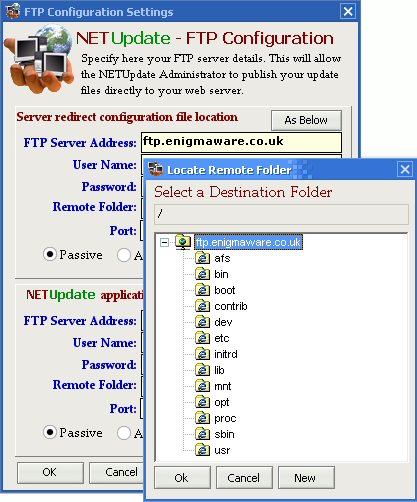 There are 2 FTP server sections here
1 is where your actual published files will reside and be downloaded from and the other is for the redirect file, you may have these files reside on the same server in the same folder or a different folder, the choice is yours.
The next page asks for the URL's for the files
The NETUpdate server redirect file and the NETUpdate application update files.
The final option is to include the NETUpdate client executable in the publish so NETUpdate is able to update itself.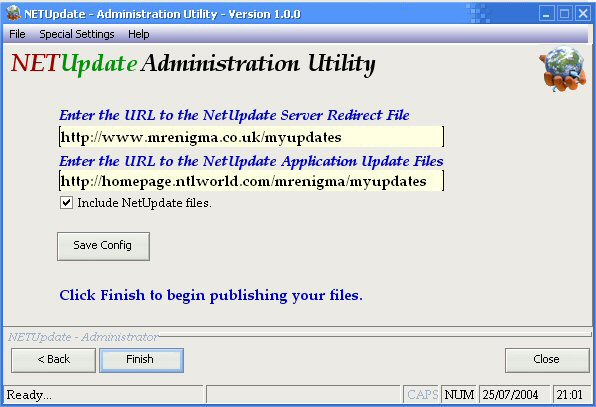 The final screen shows the publishing progress. If you have decided not the store the password in the FTP screen you will be prompted for it each time you publish your update.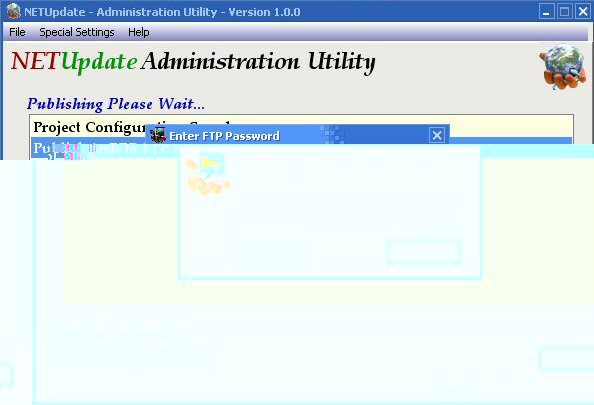 You will see an FTP progress window showing you the progress as it uploads your files to the FTP server you have specified.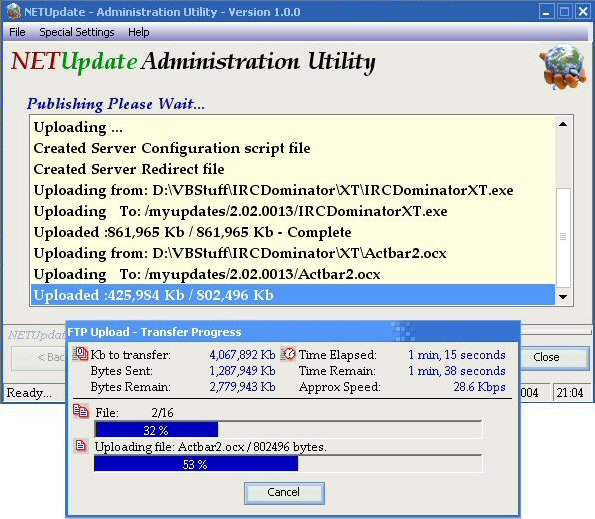 The publish process is now complete.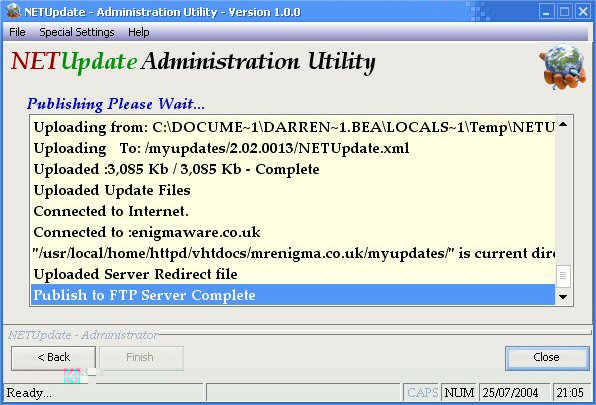 ---
Client - Administration Utiltity Part 1 - Administration Utiltity Part 2 - Features List - ActiveX Object - News