GoldMine Table Relationships.
Shown here is a diagram of the relationships of some of the tables in GoldMine. Please note this is not extensive and only shows some basic tables.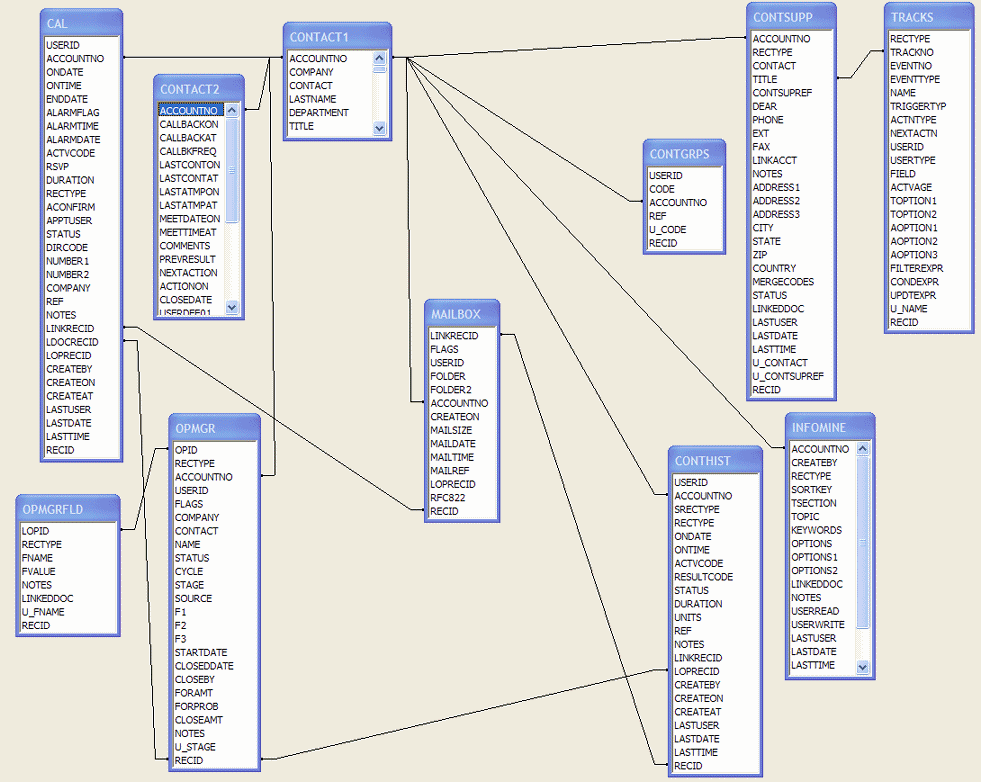 | | |
| --- | --- |
| | Your IP Address is: 3.238.252.196 |
Do you want to
exchange links?
Click on my banner
for more information.



What is a sniglet? It is a word that inadvertently got left out of the dictionary (after all, Mr. Webster has only so many hands).For example,the special mixture of popcorn butter and Coke syrup that covers the floors of movie theatres as called CINEMUCK.

If you have some sniglets to contribute, send them to me by electronic mail.