The History of MSN, The true story
(Updated 25/05/2004)
I will attempt to give you some insight into the workings of MSN. We will start with the beginning: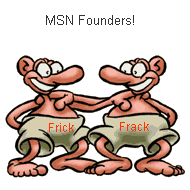 At their first meeting nothing was decided. That was to become the mission statement of MSN
DECIDE NOTHING!
Stage Two:

The next step in building MSN was to hire the best programmer available that would work for $1.87 an hour. Everything that we use from MSN is a result of the creativity of this one man.
Stage Three:

After completing the programming, MSN created their link to the World Wide Web..... I could not find anything slow enough to represent the actual connection speed.
Stage Four:
In anticipation of some minor problems, MSN began training people to give a standard response to customers that called for help!
Stage Five: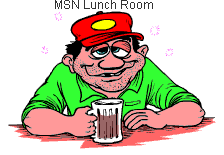 As the numbers of MSN employess mounted, it was necessary to provide a lunch room so they could rest and relax. Some may have relaxed too much.
Stage Six:

The brass at MSN found it hard to make decisions so a simple process was developed to assist them!
Stage Seven: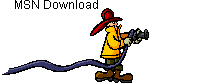 Soon MSN had a download speed that matched their connection speed! They really believe in consistancy!
Stage Eight: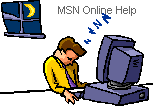 As the complaints mounted, MSN added a 24 hour on-line feature. It was as effective as their phone service!
Stage Nine: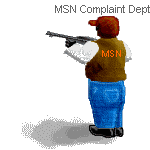 As the number of calls from un-happy customers mounted, MSN created a department to deal with them!
Stage Ten: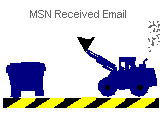 The flood of emails received by MSN from customers requesting help were disposed of in a professional manner.
Stage Eleven:

A tour of MSN operations is available for those looking for a luagh!
Stage Twelve:

MSN established a reabate policy for those that cancelled their service.
Stage Thirteen:

Any "Can I........" question was met with the same response!
Stage Fourteen:

When employees retire from MSN, they are allowed to take their uniform with them!